"Jeder, der heute einem Zeitzeugen zuhört, wird  selbst ein Zeuge werden"
 Elie Wiesel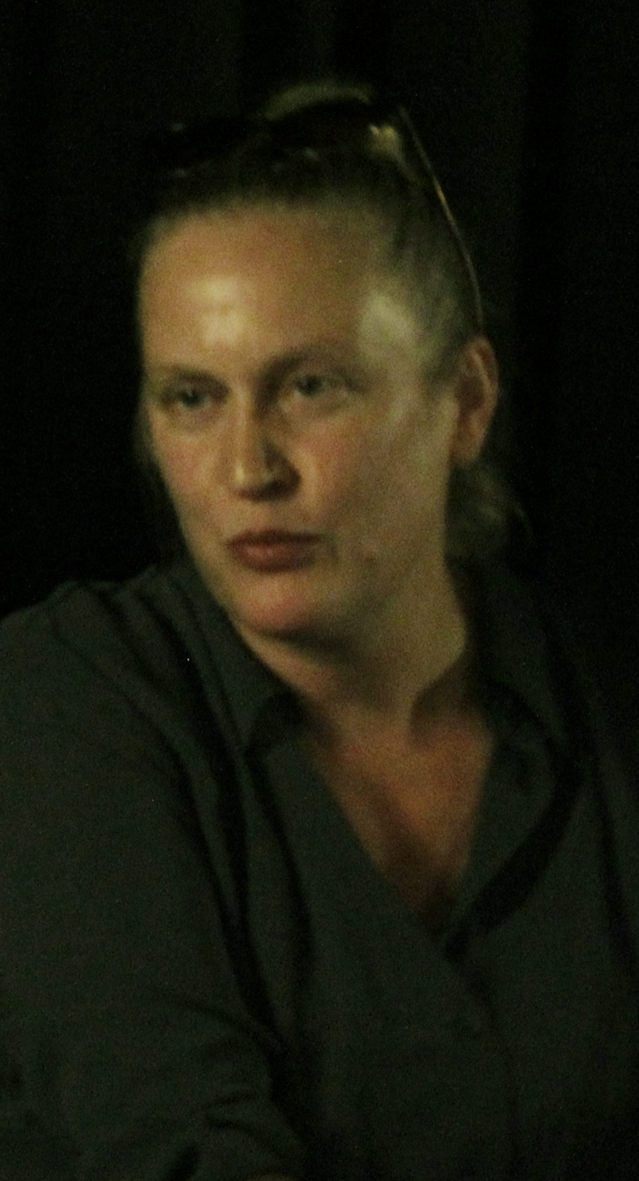 Statement der Regisseurin

Die Idee, einen Film über das "Café Zelig" – den Begegnungsraum für Münchner Shoah-Überlebende zu machen, entstand im April 2017, als mein früherer Dokumentarfilm "Linie 41" (http://www.linie41-film.net/) von der Israelitischen Kultusgemeinde München zum einjährigen Jubiläum des Cafés vorgeführt wurde. Genauer gesagt war es die Idee des Initiators des Café Zelig und Psychoanalytikers, Dr. Joram Ronel, der mich dazu ermunterte, öfter mal in München und im Zelig vorbeizuschauen. Einen der Gäste, den heute 92-Jährigen Natan Grossmann, kannte ich bereits seit einigen Jahren, war er doch der Hauptprotagonist von "Linie 41", mein Dokumentarfilm über das Lodzer Ghetto, der die Geschichte und Psychologie im komplexen Dreieck von Tätern, Zuschauenden ("bystanders") und Opfern der Shoah beleuchtet.
Bei mehreren Besuchen im Café in den Jahren 2017 und 2018 bestand die Herausforderung darin herauszufinden, was und wie wir über dieses besondere Café erzählen würden. Ebenso schwierig war die Frage, wer unsere Protagonisten sein würden, von denen einige schon ein sehr hohes Alter erreicht hatten. Wen würden wir mit Fragen zu sehr belasten?
Auf wen würden wir besonders viel Acht geben müssen, ihn oder sie nicht zufilmen, keine Fragen zu stellen? Wer würde sich verletzt fühlen, nicht befragt zu werden? Welche Dynamik herrscht im Café überhaupt? Gibt es Rivalitäten? Würden wir vieles einfach eher zeigen, als es zu sagen bzw. sagen zu lassen? Und zu bedenken auch: Im Café selbst geht es mitnichten immerzu um das Reden und Aussprechen – von grausamen Erlebnissen, Verlusten und Traumata.Die Besucher können sich sicher sein, eben auch nicht sprechen zu müssen.
Wir beschlossen, diese Fragen offen zu lassen und für unseren Film mehrere Male ins Café zu kommen, die Dinge geschehen zu lassen, und erst im Schnitt die für die Abläufe des Cafés prägnantesten Momente herauszufiltern. Zudem hatten wir die Vorgabe, so unauffällig wie möglich zu arbeiten, das Programm und den Ablauf der Treffen nie zu stören. — Das Café sollte der Knotenpunkt werden, an den wir im Film immer wieder zurückkehren.
Das Momenthafte prägte das Filmen auch außerhalb des Cafés, z. B. bei Treffen in Wohnungen von Protagonisten. Denn nie würden wir die kompletten Bögen von Familiengeschichten, Tragödien und traumatischen Erfahrungen in aller Gänze erfassen und in den Film integrieren können. So beschränkten wir uns beim Filmen wie auch im Schnitt auf Augenblicke und Szenen, die von sich aus eintraten und als solche auf etwas Größeres, Umfassenderes verweisen.
Auch wurde es uns – und einigen Protagonisten,  allen voran den hochbetagten Henry Rotmensch und Natan Grossmann – im Verlauf der Dreharbeiten sehr wichtig, an Orte in Polen zurückzukehren, vielleicht ein letztes Mal in ihrem Leben. So besuchten wir Łódź, Będzin, Sosnowiec, Izbica Kujawska, Zgierz und Chełmno/Kulmhof.
Bei diesen "Exkursionen" ging es uns darum zu sehen und besser zu verstehen,woher einige der Zeligs stammen, welche "Lebensreisen" sie hinter sich haben, welche Katastrophen sie und Angehörige heimgesucht haben, welche Grausamkeiten sie durch die Deutschen erlitten und welche Entwurzelung sie durchgemacht haben. Dadurch stand fast unausgesprochen die Frage im Raum, wie es sich ergab, dass sie sich nach dem Krieg ein Leben in Deutschland aufbauten, im Land der Täter.
Über Kinder und Enkel von Shoah-Überlebenden wird ein Schlaglicht auf die deutsche Mehrheitsgesellschaft und den Umgang mit Überlebenden und ihren Nachkommen in der Nachkriegszeit bis in die heutige Zeit geworfen.
Die Täter und "bystanders", die NS-Herrschaft, bleiben im Hintergrund, als Kulisse mit den heutigen Passanten Münchens, ehemals "Hauptstadt der Bewegung". Unser Film konzentriert sich ganz auf die Besucher des Café Zelig, die historisch Opfer sind, zeigt diese aber nicht als vom Schicksal Gebrochene, sondern als starke, am Leben hängende, lebenslustige Menschen.
"Anyone listening to a contemporary witness will become a witness themselves"
Elie Wiesel
The idea of making a film about "Café Zelig" – a meeting place in Munich for Shoah survivors – was born in April 2017, when my earlier documentary film "Line 41" (http://www.linie41-film.net/en/) was screened by theJewish Community of Munich to mark the first anniversary of the Café.
To be precise, it was the idea of Café Zelig's initiator and psychoanalyst Dr. Joram Ronel. He encouraged me to visit Munich and Café Zelig from time to time. I had known one of the Café's guests, the now 92-year-old Natan Grossmann for several years, as he was the main protagonist of "Line 41", my documentary film about the Lodz Ghetto. This film explores the history and psychology in the complex triangle between perpetrators, bystanders and victims of the Shoah.
During several visits to the Café in 2017 and 2018, the challenge was to find out what and how we could narrate about this very special café. Equally difficult was the question of who would be our protagonists. Some of the Café's guests had already reached very high age. Who would be burdened too much with questions? Who would we have to pay particular attention to, that is, not to film him or her, or not to ask certain questions? And who, on the other hand, would feel hurt not to be questioned? What were the dynamics in the Café? Were there any rivalries? Would we simply show topics and scenes, rather than say them or have them said? I was also important to know that the Café's rule is to never force its guests to talk and address their cruel experiences, losses and traumas. The visitors are assured that they do not have to speak about their past.
We decided to leave these questions open and to visit the café several times for our film, and to let things happen. We were to decide in the editing room which moments were the most poignant and appropriate in the Café. In addition, we had to work as unobtrusively as possible, and never disturb the program and the course of the meetings. The Café was to become the hub, to which we would always return in the film.
The momentary character also shaped the filming outside the Café, for example at meetings in the apartments of protagonists. For we would never be able to capture the complete arc of family stories, tragedies and traumatic experiences in their entirety and integrate them into the film. Thus, in filming as well as in editing, we limited ourselves to moments – things that occurred of their own accord – but which point to something bigger, more comprehensive.
During the course of filming, it also became very important to us – and tosome of the protagonists – especially 95-year-old Henry Rotmensch to return to places in Poland, perhaps for the last time in their lives. So we visited Łódź, Będzin, Sosnowiec, Izbica Kujawska, Zgierz and Chełmno/Kulmhof. On these "excursions" we wanted to see and better understand where someof the Zeligs came from, what "life journeys" they had been on, what catastrophes had struck them and their families, what cruelties they suffered at the hands of the Germans and what uprooting they had gone through. As a result, the question arises in the film how it came about that they re-built their new lifes in Germany after the WWII, in the country of the perpetrators.
The children and grandchildren of Shoah survivors put a spotlight on the German majority society and how it dealt with Shoah survivors and their descendants in the post-war period until this day and age.
The perpetrators and "bystanders", the Nazi regime, remain in the background of our film, as a backdrop with today's passers-by of Munich, formerly the "capital of the Nazi movement". Our film focuses entirely on the visitors to Café Zelig who are historical victims, but does not show them as victims broken by fate, but as strong, life-loving men and women.